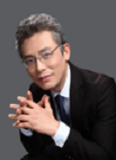 Prof. Liu-Sheng Huang
University of Science and Technology of China, China
Speech Title:
The Development,Key Technologies, Opportunities and Challenges of High throughput Data Center Networks

Abstract:
The amount of data generated by humans is increasing at an astonishing rate, and from 2016 to 2025, the global data volume will grow tenfold. High throughput computing provides parallel and irregular computing. How to build a high throughput computing model that "calculates more, faster, and more stably" requires solving a series of interconnection and interoperability problems. The high-throughput data center network has the characteristics of high concurrency, low latency, high certainty, and high energy efficiency, and adopts deterministic network and time sensitive network technology, which can solve the interconnection and interoperability problems in high-throughput computing with powerful information processing capabilities. It supports the addition of billions of terminals and massive information processing requests, builds information high-speed railways, and provides rich AI models, knowledge graphs, and application services, Promote the implementation of the digital economy.
Biography:
LiuSheng Huang is currently a professor and doctoral supervisor of the School of Computer Science of USTC, receiving the state council special government allowances. He used to be Head of the department of Computer Science and Technology of USTC, and the vice president of the School of Information Science and Technology of USTC. Now, he is Executive Director of Suzhou Institute for Advanced Study of USTC, and the deputy director of Suzhou sub-director of the National High Performance Computing Center at Hefei. Also, he is the member of the Academic Committee and Degree Committee of USTC.
In recent years, as the leader or key member, LiuSheng Huang has taken part in more than 20 projects, including the national 973 Project, 863 key projects, National Science and Technology Major Project, the National Natural Science Foundation major research projects, the China Next Generation Internet (CNGI) Project, Chinese Academy of Sciences knowledge Innovation project, and pre-assembly Eleventh Five-year research project, etc.
He has published more than 200 papers in major international conferences, such as ACM Computing Surveys, IEEE Transaction on Services Computing, Journal of Parallel and Distributed Computing and other well-known journals, among which more than 180 are indexed by SCI or EI.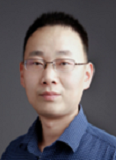 Prof. Hong-Li Xu

University of Science and Technology of China, China
Speech Title:
Networking for EdgeAI

Abstract:
Training aware-data is an important means to achieve the integration of the Internet of Things and artificial intelligence, while edge computing provides model training services nearby by integrating network, computing, storage and other functions to meet the needs of low latency, high bandwidth and so on, enabling the Internet of Things. We comprehensively analyzed the requirements and challenges faced by edge side model training driven by big data, and proposed the idea of Networking for EdgeAI, which improves the performance of model training in edge environments through network methods such as resource allocation and task scheduling. We introduced two scientific issues and some key technologies in edge intelligence. By studying edge intelligence, we aim to promote the development and application of this technology, driving the integration of artificial intelligence and the Internet of Things.

Biography:
I am a research professor, the winner of the National Science Fund for Excellent Young Scholars. I am the Secretary of the Party Committee of the Department of Computer Science and Technology. I graduated from the Department of Computer Science and Technology of University of Science and Technology of USTC in 2002, obtained a Ph.D. five years later, and then remain in school as a teacher. In recent years, I have presided over projects such as 4 projects of the National Natural Science Foundation, Post-doctoral special support, Post-doctoral fund (first class) and so on. As the backbone, I participated in more than 10 projects, such as two 973 projects, one 863 project, 3 major national science and technology projects, 2 CNGI of the National Development and Reform Commission projects. More than 120 SCI/EI papers have been published in mainstream international journals and conferences those years, including 18 papers on IEEE/ACM Trans., 22 papers on CCF A such as IEEE JSAC, IEEE TMC, IEEE TPDS and IEEE INFOCOM and 17 papers on CFF B such as IEEE ICNP. In 2018, four papers were selected 16 times in the popular papers of IEEE/ACM Trans. on Networking. I am also the deputy editor of the series of "Network Virtualization" of the top international journal IEEE JSAC.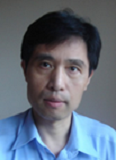 Prof. Sheng Jin
Chinese Academy of Sciences, China
Speech Title:
Compound Eye Computational Vision Model Based on Deep Learning Neural Network
Abstract:

David Marr's Epipolar Geometry and Tomaso Poggio's Stereo Vision are two epoch-making computational vision models of the 1980s, leading 20 years of theoretical research on computational vision with unlimited support. However, in well-known application systems, there are few systems constructed using these two models, especially after ChatGPT-4 has recently demonstrated amazing skills in visual understanding, which gradually makes people forget these two major theories.
This lecture reviews the development of computational vision and the reasons why these two theories came into being, analyzes the reasons why they did not build brilliant. The most important thing is to clarify the context between theory and reality, as well as the connection with modern theory of computation. Aiming at the multimodal characteristics in visual understanding, it proposes a compound eye computing vision model based on deep learning neural network, so that the ancient theory, based on the development of modern science and technology, revitalizes youth.
Biography:
Jesse Sheng Jin, Professor, Doctoral Supervisor, National Distinguished Expert, Honorary Professor of the University of New South Wales, is an expert in multimedia technology and visual information retrieval and processing internationally renowned experts. Published 347 academic papers (EI/SCI index), 11 monographs and 16 patents. Served as a visiting/guest professor in many well-known universities such as MIT, UCLA, Tsinghua University, Graduate School of Chinese Academy of Sciences, Henan University, etc., as well as Motorola, CA, Scanworld, Supersoft and many other well-known technology companies Technical Adviser.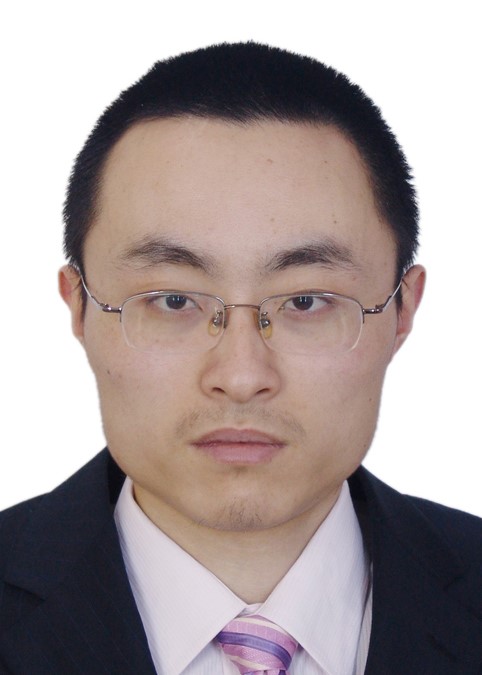 Prof. Yu-Dong Zhang
University of Leicester, UK
Speech Title:
Applied Statistics for Infectious Disease Diagnosis

Abstract:
COVID-19 is a pandemic that caused more than 6.92 million deaths until 10/May/2023. X-ray and CT scans are two popular chest imaging techniques used in radiology to get detailed images of the chest noninvasively for diagnostic purposes. Traditional manual analysis of X-ray or CT-based scans is tedious and error-prone. To solve the problem, our lab develops and applies new applied statistics theories and techniques, such as advanced pooling-based networks, graph convolutional networks, attention neural networks, weakly supervised networks, etc. We also use cloud computing techniques to run our developed app on the remote server to help doctors in the suburban area. This talk will cover two other chest-related infectious diseases: secondary pulmonary tuberculosis and community-acquired pneumonia.


Biography:
Prof. Yudong Zhang is a Chair Professor at the School of Computing and Mathematical Sciences, University of Leicester, UK. His research interests include deep learning and medical image analysis. He is the Fellow of IET, Fellow of EAI, and Fellow of BCS. He is the Senior Member of IEEE and ACM. He is the Distinguished Speaker of ACM. He was 2019, 2021 & 2022 recipient of Clarivate Highly Cited Researcher. He has (co)authored over 400 peer-reviewed articles. There are more than 60 ESI Highly Cited Papers and 5 ESI Hot Papers in his (co)authored publications. His citation reached 25579 in Google Scholar (h-index 88). He is the editor of Neural Networks, IEEE TITS, IEEE TCSVT, IEEE JBHI, etc. He has conducted many successful industrial projects and academic grants from NIH, Royal Society, British Council, GCRF, EPSRC, MRC, BBSRC, Hope, and NSFC. He has served as (Co-)Chair for more than 60 international conferences (including more than 20 IEEE or ACM conferences). More than 60 news presses have reported his research outputs, such as Reuters, BBC, Telegraph, Physics World, UK Today News, Mirror, etc.